SBCSC 2022 Graduation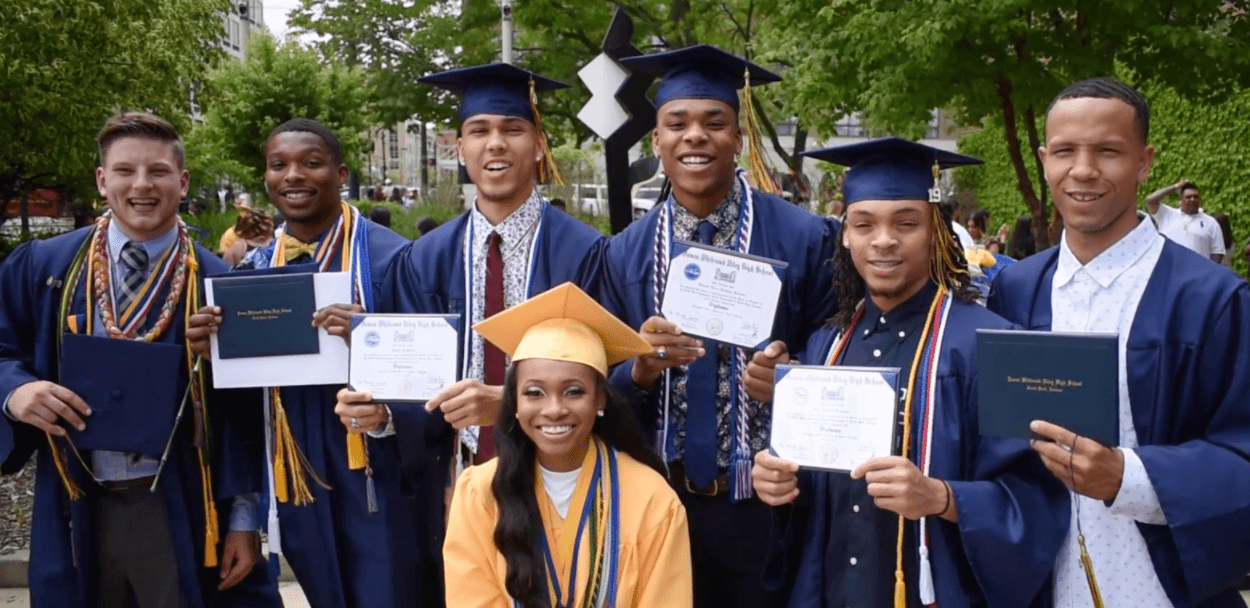 We are so proud of our SBCSC Class of 2022 graduates.
Please join us in celebrating their success by becoming a 2022 Graduation Sponsor.
Each SBCSC Graduation Class will have a ceremony between June 9-11, 2022 at TCU School Field. If you are interested in being a sponsor for this year, simply click the sponsorship button or contribute today by filling out the form below. You can also reach out to our Director of Community Programs , Milt Lee, for more information at mlee2@sbcsc.k12.in.us
 South Bend Community Schools 2022 Graduation Sponsorships
School Field, S. Eddy St.
South Bend, IN
Sponsorship Levels
TITLE SPONSOR-all schools $15,000 (Sold - Thank You TCU)
PRESENTING SPONSOR-all schools $10,000 (1 available)
VALEDICTORIAN SPONSOR-individual school $5,000 
SALUTATORIAN SPONSOR-individual school $1,000 
HONOR SOCIETY SPONSOR-individual school $500 
BUSINESS/PERSONAL SPONSOR-individual school $250
2022 Graduation Contribution form and benefit details for each sponsorship level
OR donate today by filling out the form below:
We have raised
$0.00
of our
$60,000.00
goal.