On Thursday, May 4, 2023, the Education Foundation held it's annual, signature event, The Great Friends of Schools Breakfast, at Palais Royale. Over 300 attendees were able to hear about the exciting work being done at the Foundation and in the South Bend Community School Corporation. We would like to thank everyone who came and supported this event. It truly was a success.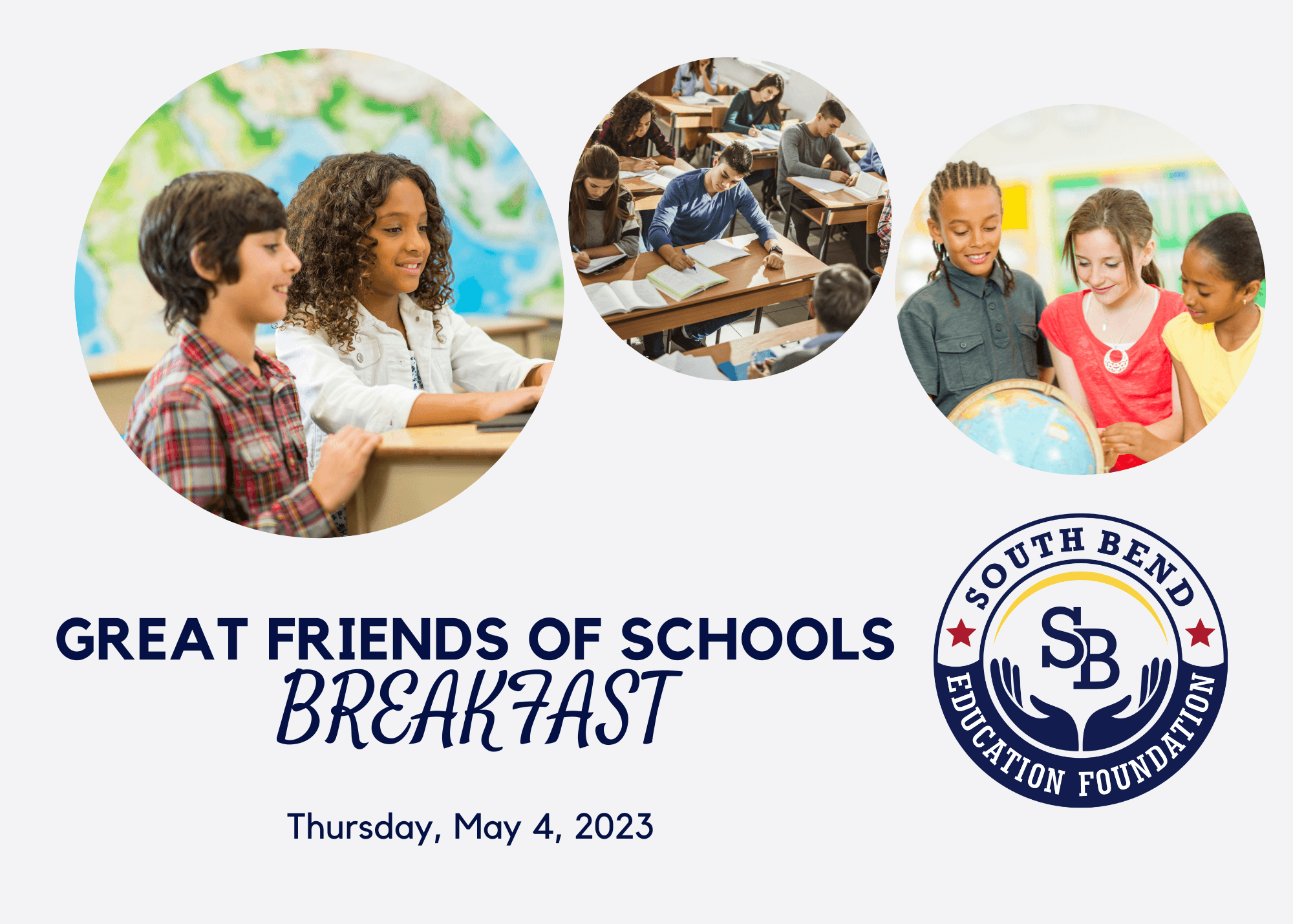 Speaker
Jarrett Krosoczka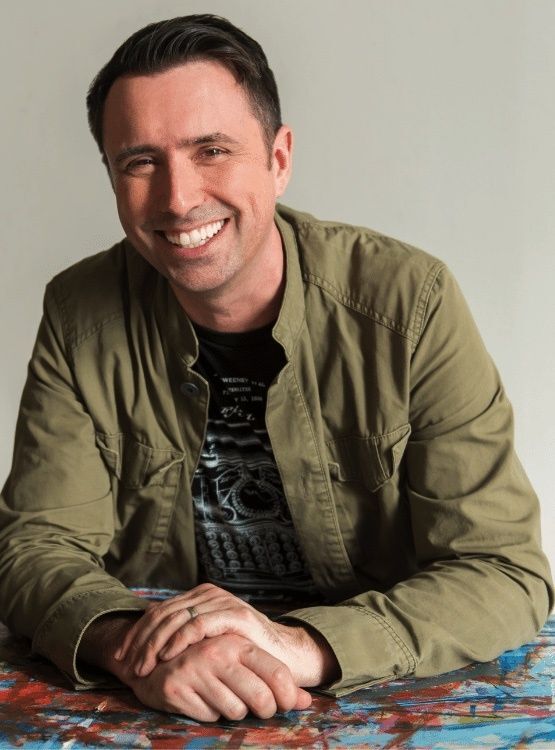 ​​​​​Jarrett J. Krosoczka, known since boyhood as "JJK," is the New York Times bestselling author/illustrator behind more than forty books for young readers, including his wildly popular Lunch Lady graphic novels, select volumes of the Star Wars™: Jedi Academy series, and Hey, Kiddo, which was a National Book Award Finalist. Krosoczka creates books with humor, heart, and deep respect for his young readers—qualities that have made his titles perennial favorites on the bookshelves of homes, libraries, and bookstores over the past twenty years.
In addition to his work in print, Krosoczka produced, directed, and performed in the full-cast audiobook adaptations of his graphic novels. The Hey, Kiddo audiobook garnered both Audie and Odyssey Awards for excellence in audiobook production. The Lunch Lady audiobook cast is led by Kate Flannery (The Office) and is rounded out by famed audiobook narrators and real kid actors! Krosoczka has been a guest on NPR's Fresh Air with Terry Gross, has been profiled in The New York Times, was featured on Good Morning America, and has delivered three TED Talks, which have accrued millions of views online. Krosoczka has garnered millions of more views online via the tutorials he has produced for YouTube and TikTok. As well as working on his books' film and television adaptions, Krosoczka has also written for The Snoopy Show (Apple TV+) and served as a consultant for Creative Galaxy (Prime Video), and appeared in live segments for the show.
Realizing that his books can inspire young readers beyond the page, Krosoczka founded School Lunch Hero Day, a national campaign celebrating school lunch staff. A consummate advocate for arts education, Krosoczka also established the Joseph and Shirley Krosoczka Memorial Youth Scholarships, which fund art classes for underprivileged children in his hometown of Worcester, Massachusetts.
Krosoczka lives in western Massachusetts with his spouse, their three children, pugs Ralph and Frank, and a French bulldog named Bella Carmella.
Thank you to Our 2023 Sponsors: